Dynamic Graphics Website Development is located in Sequim, Washington, and serves Sequim, Carlsborg, Port Angeles, Joyce, Forks and the surrounding communities, including Port Townsend.  We enjoy finding creative ways of building websites which will offer the best response for our clients.
Designing and developing a website today is not as easy as it was, let's say, four years ago. There are so many elements to take into consideration and various media strategies with which to contend.  We build websites that are search engine friendly, easy for visitors to navigate, and very pleasing to the eye.
Color, technology, screen resolutions and cross browser compatibility are only a few of the areas we address. We create instinctive navigation, search engine optimize your site effectively and ensure that all action pages are merely three clicks away from any given landing page to ensure effective conversion. We've been doing this a long time, and know how to best develop your website – for the best results!
We specialize in the following types of websites: Personal, independent contractor, small business, medium-sized business, and nonprofit organizations. We can build large websites and develop your site for e-commerce, too.  Ask us about your ideas for a website: we'll be happy to visit with you and offer guidance.
In addition to developing nice-looking and easily navigable sites, we believe that "service" is crucial. In maintaining our clients' sites, we are on the ball with very quick turnaround time – whether it's an update, or a complete design or redesign or maintenance to keep the site up-to-date for security and/or information updates. Feel free to talk to any of our clients about our services!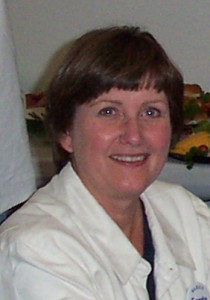 Web designer Sue Forde has been in the graphics design business for 27 years. She is a copywriter, a photographer and an expert in layout and design. She has been designing websites for 18 years.
Known for our friendly, helpful service, we look forward to getting your presence on the Internet up and running quickly and efficiently, at a very affordable rate! Please give us a call – or email. We can work with you entirely online via email so you can make the most effective use of your time.
Here's what several of our clients have said about our work:  Read Client Testimonials.
Call today – 360-681-7111 – or email for more information to: sueforde@dynamic-graphics.com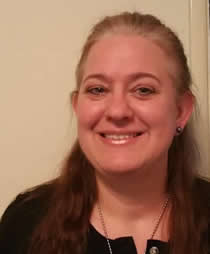 Shauna Millar, owner of Meican Unlimited., often brings her expertise in website development as an independent contractor with Dynamic Graphics.  With over 18 years' experience in design, html, css coding, and website development, she will work with you to create a professional, easy-to-navigate website that will help attract new clients.
Shauna includes
professional photography
and copywriting in her skill set, and is ready to assist your business or organization achieve your goals.
Some of the types of websites we've done include:  Real estate, contractors, builders, healthcare, insurance, online shopping, jewelry, churches, nonprofit organizations, trucking services, private coaching, pet products and services, surveyors, locksmith, awards and trophies, resorts, B&Bs, furniture, restaurants, utility services, landscaping, government entities, newspapers, and much more.  Contact us about your organization or business, and we'll discuss your needs and give you a Proposal which includes the services we will provide you.