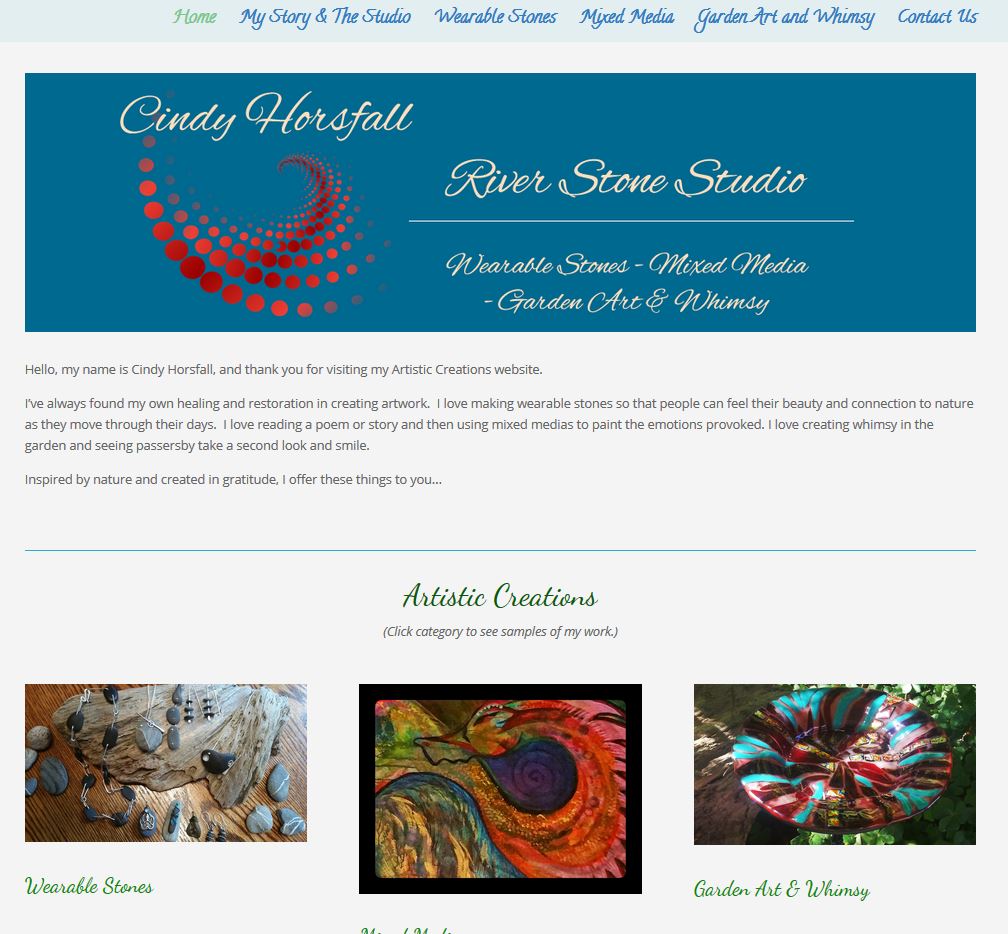 Project:
Cindy Horsfall, River Stone Studio
www.cindyhorsfall.com
Description:
A new website design built on the WordPress platform to show. and offer for sale the artist's work
Dynamic Graphics Website Design built the new website in a user-friendly, across platform format to show and sell the artist's work. The website can be easily viewed on all devices, including computer, laptops, tablets and smart phones.
Contact Us About Your Project TODAY!