by Shauna Millar
There are two things I would like to address about images on your site.
The first is how important they are. In this day and age, images have taken over for content. While your content IS very, very, very important (I will address this in a different post), images come in at a high second. I might even go as far to say they come in equal to content, for one reason: images draw people to your site.
In the last few years, we have seen a huge change in the way that customers in the U.S. choose to visit sites. More and more consumers will pass up your site if you DO NOT have images (graphics/photos/cartoons/etc.) The societal swing has brought us to a place where if we don't see a visual image of what we are looking for to draw us in, we will keep clicking along.
Just as important is the relevance of the image. If you are talking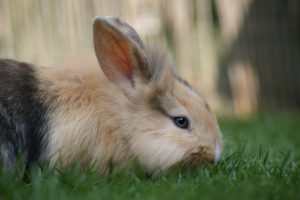 about dust bunnies under the bed and have a graphic of a dead fish, the image doesn't line up with the content. So if the person was looking for those dastardly dust bunnies and find floating fish, they will assume the content is NOT relevant to their search and keep moving on.
However, if you DO have a great photo of dust bunnies, then people will stay on your site to read the content to make sure that it is relevant to what they are looking for.
The second thing I feel I need to address is your source for images. There are different types of images out there: some of them are public domain – meaning anyone can use them. However, just because it is on a site like Facebook, Twitter, or even Pinterest (to name a few) does not mean it is in the public domain. If you repost a photo from one of these sites that is NOT public domain, you run the risk of (best case) being asked nicely to take it down or (worst case) being sued for it being used. (An easy web search will take you to the number of small blog owners who have had this happen – and not all of them were business owners, just had a non-commercial blog.)
When you have a site, you can supply your own photos or images that you have taken or drawn or created. You can purchase the use of images (there are a lot of sites out there that will sell you the use of the image or you can ask your web designer to get you the images for a fee.)
So when it comes to images:
1.) Know that you need them;
2.) Make sure you can use them legally.
---